Open Trainings
We would like to invite everyone who would like to check what aerial acrobatics is!
Free trainings will take place in both locations:
Olbrachta 48/56
https://www.facebook.com/events/373222133095410/
Zwycięzców 44
https://www.facebook.com/events/864454770386136/
The registration for the classes are required. Please send the information to the address:
zapisy@aerialdancestudio.pl
In addition, the course participants who are with us for the first time, they can get a 20% discount on a ticket purchased on the gym during open trainings (cash only).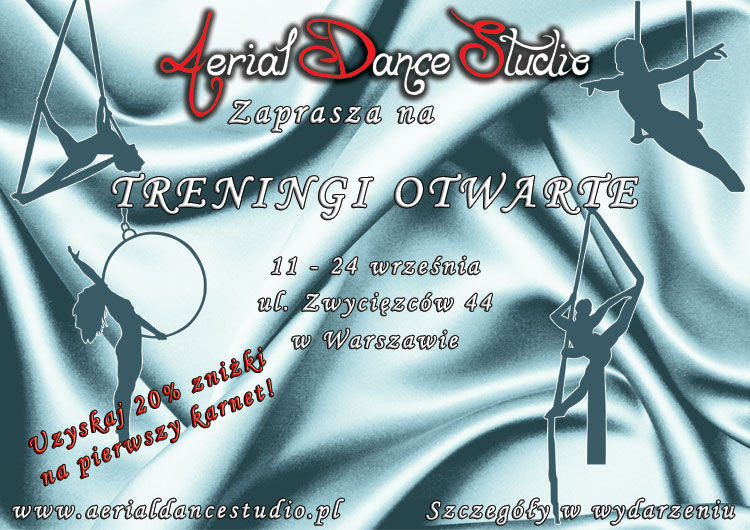 Opening of the new season at Aerial Dance Studio!
Opening of the new season at Aerial Dance Studio.
Come & try – let's get to know each other!
We invite all "regular attendees" as well as new students to start the school year together.
Children: 11: 00-12: 00
Youth and adults: 12: 00-14: 00
Location: Jana Olbrachta 48/56, Warsaw